What makes Georgia the great destination for your next visit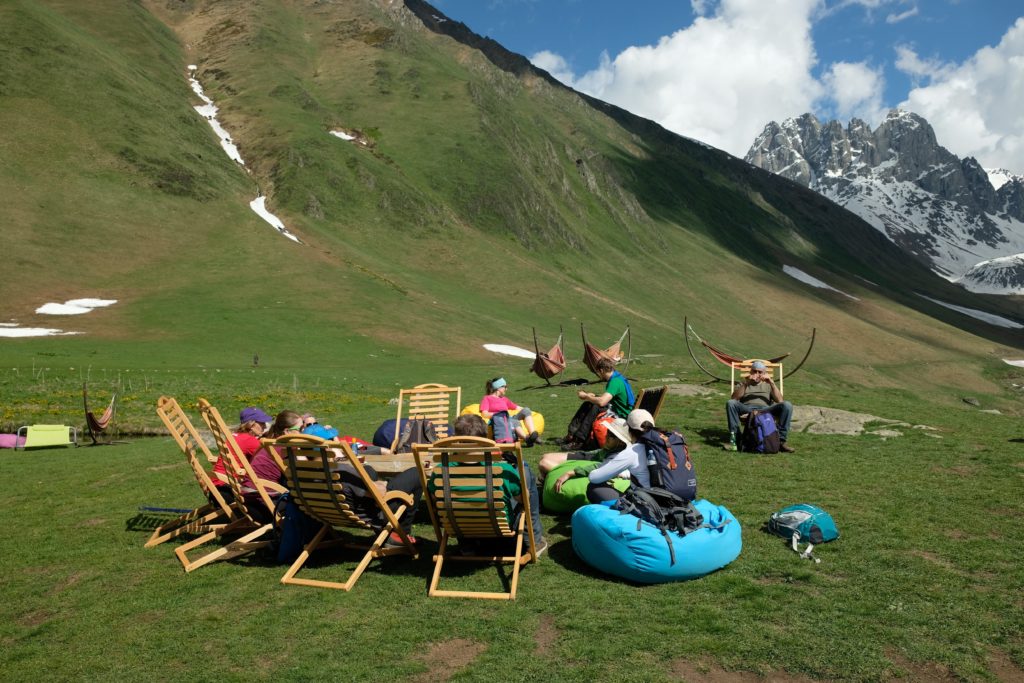 Breathtaking scenarios & Rich heritage
Discover Georgia's stunning mountains and friendly cities. The beauty of this region is legendary and deserved. Deep in the heart of the Caucasian wilderness awaits a remote paradise of flourishing wildlife and breathtaking scenery. Marvel at snow-capped peaks and glaciers in Mestia and kazbegi and explore the warm shore of Black sea. We will guide you through traditions, history and lifestyle.
Cathedrals, monasteries and churches are countless on the territory of Georgia and each of them berries its own legend.
Join MODI Travel for a remarkable journey of discovery.
Great wine and delicious food
We have chosen the best for you: Our favorite wine estates and specially prepared regional foods; The best of local Georgian cuisine at specially chosen restaurants; Cooking lessons and demonstrations at the hidden-away country houses; Visits to private Estate Winery with an exclusive group tour and much more.
Easy accessible & Easy border crossing regulations
With the three main airports in Tbilisi, Batumi, and Kutaisi, Georgia became easily accessible from most countries worldwide.
The visa policy of Georgia became comparatively liberal, allowing citizens of 98 countries to enter Georgia without the necessity to obtain either visa or residence permit. In addition, Georgian Government approved the list of 50 countries whose visa and/or residence permit holders may enter Georgia without a visa for an appropriate period and under appropriate conditions. Please follow the link for more details.
Suitable Infrastructure & Safety
With the growing number of international hotel chains and local hotels from one side and with the great support of the Georgian government, Georgia has become one of the important MICE destinations in the area.
There is a big number of fully equipped venues located in all regions of Georgia. Whether you need meeting venues, activates, restaurants, transportation, guides/assistants, VIP or concierge service, we are ready to meet all your expectations and needs.
Apart from the well-known Georgian hospitality, the country offers a high level of safety to visitors as well. According to Numbeo 2016 report, Georgia is the safest country in Europe and 6th in the world.
Great Team
Are you craving for new emerging destinations for your incentives, meetings, events, and group tour, or the special day for the couple? Wishing to find inspirational and creative ideas? Then there is no need to look any further!
At MODI Travel we are passionate about creating memorable experiences for both business events and group experiences. We guarantee personal touch, as this is what makes the difference.
Our goal is to meet your expectations, but this is not enough. We strive to overcome your expectations so that, after you visit, you fall in love with Georgia, as we are!
Write us at maia.odisharia (at) moditravel.ge